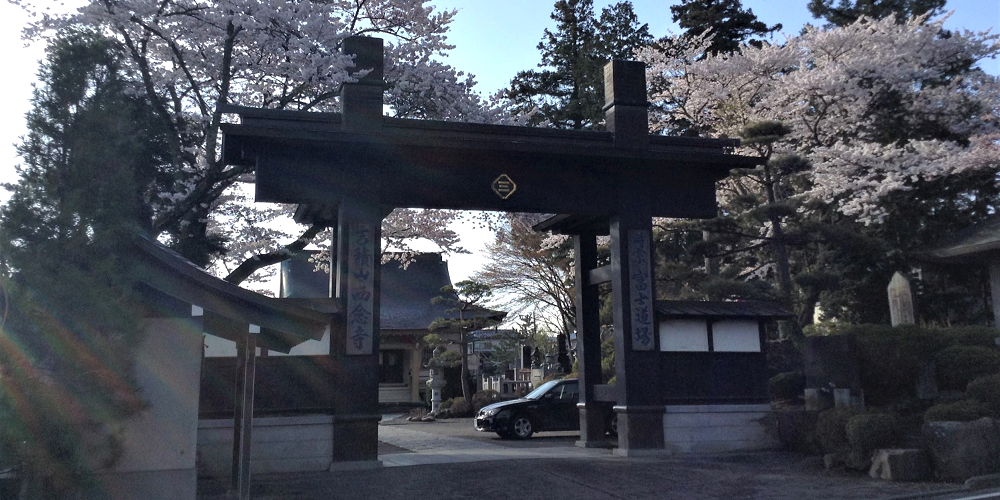 Sainenji Temple is, according to Temple NARA 0/719(0/719)Happens to be by request of his time in the current Mount Fuji if the second near Tin Hara ogurayama.
Are we sculpted a statue of three 8-Amida triad appeared in the Mt. Fuji row based on own and named it Buddha as Fuji Dojo Big Lotus Institute.
Then moved to the area of 古吉.
Moved to Kamakura period: 0/1298(1298
年
)Competing virtue Christian Minister preached the teachings of the Buddha, on his way from Koshu go to Sagami Nations pilgrimage took a pilgrimage 2 zu other AKAN Masanori Saint takes deep effect of Jishu sect founder ippen in sainenji Temple and 留錫 together, finally again a former sect and Tokimune Dojo was.
By pilgrimage 2 zu true, Saint and founder Saint, following in the footsteps of seat 真海 Osho disciple became the founding Saint. Ichijo right Mamoru gate bailiff Yoshizumi clan of the same era Einin, Takeda said that workers and donors construction various Dang temple as a long-cherished desire of his, and was accordingly renamed Yoshizumi Temple wisdom.He.
0/1572, Mt. snow.(Water disaster)Avoid the village, as well as the House moved to its present location.
Sainenji Temple and Mt. Fuji faith and relationships are deep, as seen from from quality of the Edo period, 富士講 people purified themselves in determined sainenji Temple West Temple vegetarian place, Fuji worship the grain had been conducted.
Spring climbing people(Chang Chuntao abcdmy)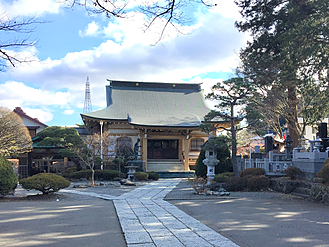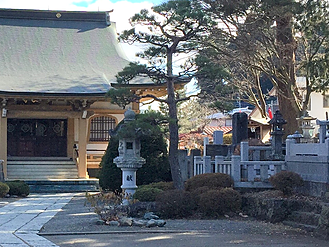 There's West Temple 27's spring climbing toward the main temple in the crypt of the SideArm right side the former priest in a famous Japanese scholar, song scholar in the tombstone.

Spring grain Saint 0/1855, Kofu bekke rule Yamaguchi, Township of Kofu Castle born nature of the circumstances, when 7-year-old monk of hinatayama 26's spring-Osho. In a 22-year-old West Temple 27 generations handed down the seat. Went to Edo to study the handpicked soon, 32-year-old college Lord Tokimune College Kyoto article Dojo, or served as a useful dorm head, further also Musashi Seki enmei Temple, Kyoto Nijo hearing [the name Temple history housing do.

In later years again in the Yoshida CAEs and to 0/1836 to Shi at the age of 64, far away from the world 名聞 pursue Monday(*1)And made and hanamizu Hermitage and devoted himself exclusively to writing.

Saint is yorozha scholar, there was also poet in one side as well as Zong of manyo-price, alphabetical summary, manyo-Shu's thought, the formal phonetic flights provide publications to its author was familiar with the General Buddhist 々学, truly great scholar in the wide sense, Unpublished suited up the writings of 21 species.
(*1)(Yu Kyon)In my hour of quiet places around the world, live
Priest ippen of Jishu sect founder(At the same time accepting)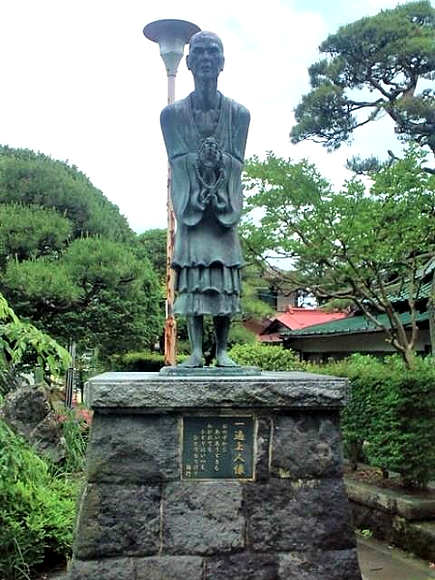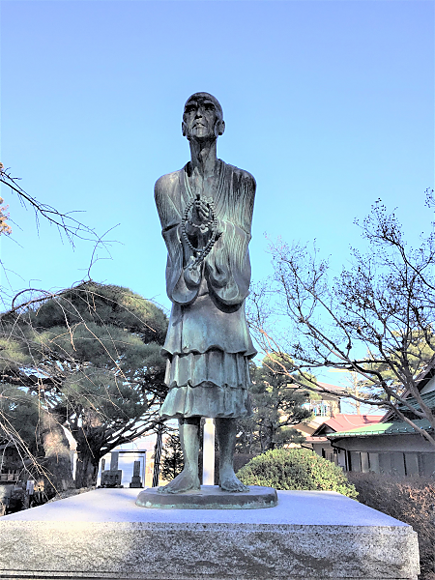 One was the founder of Jishu sect priest's 0/1239(1239
年
)Shikoku Iyo(Ehime Prefecture)The was help the Buddhist priesthood at the age of 10, was born as the second son of the powerful clan Kono through broadband. The Saint on the 36-year-old of Kishu Kumano gongen(*9)The zinnias while also(*10)And also are marks of the Buddha Amida 600000 people and written with the oracles of gongen, at the hands of the priest himself leaning held a "death of all living beings are only determined by Namu Amida butsu" and enlightenment in there regardless of his attention, Japan 全国1 person but many people People to encouraging prayer, was walked.
Sacred spirit's and Japan around initiate wheel and, while not having erected a temple to life and travel, and those who died on the journey in.
(*9)(Gongen of the bear)God is enshrined in Kumano Sanzan
(*10)(Sannrou)Such as shrines and temples to pray for the, that a period of time away from it all
[Wooden Buddha statue] Yakushi 11/1964 19, Yamanashi Prefecture designated cultural property image
(*1)(Seiryo ligatures shikisha or Nyorai images)Cheongnyangsa Temple of the Buddha image format that mimics the Buddha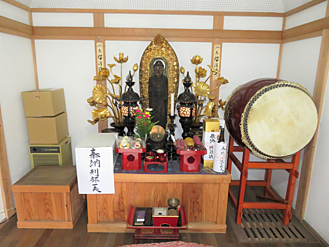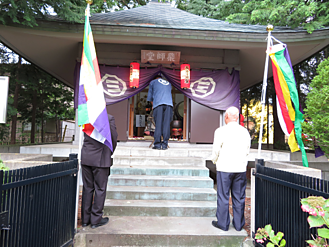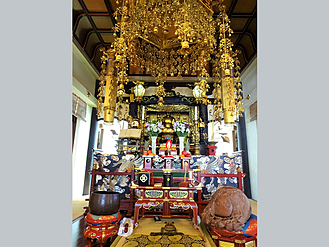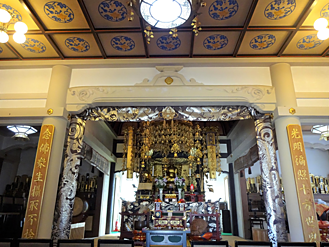 ■Temple Choir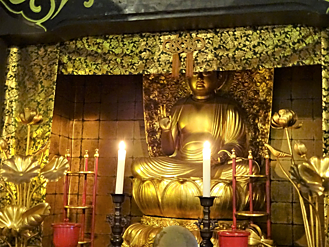 ■Honzon Amida Nyorai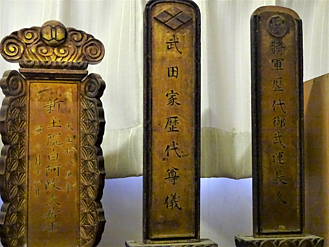 ■Successive shoguns mortuary with guard sainenji Temple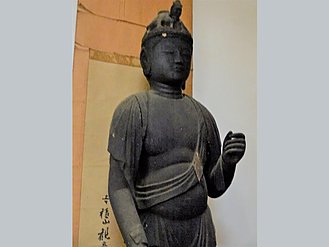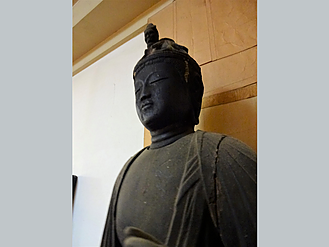 ■Kannon of eleven-headed Kannon statues * head, unfortunately we have lost.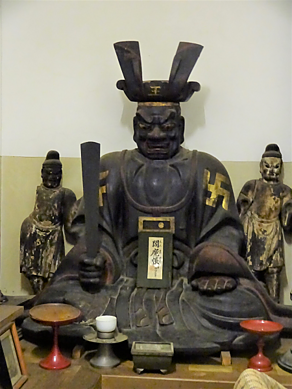 ■Statue of enma daio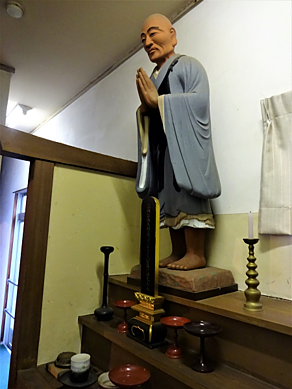 ■Statue of ippen
■West temple precinct map(During the Edo period)
This page has been automatically translated. Please note that it may be different from the original contents.